THINGS YOU MUST KNOW BEFORE HIRING A BED BUG HEAT SYSTEM
The way you heat could be the difference between success and failure. There are several companies that offer different types of bed bug heat systems, therefore it is important that you, as a consumer, know which of these bed bug heat treatment system is effective and safe. Treating bed bug infestations require time, money, and a lot of patience so your decision on which heat system to choose and the type of treatment to use is critical.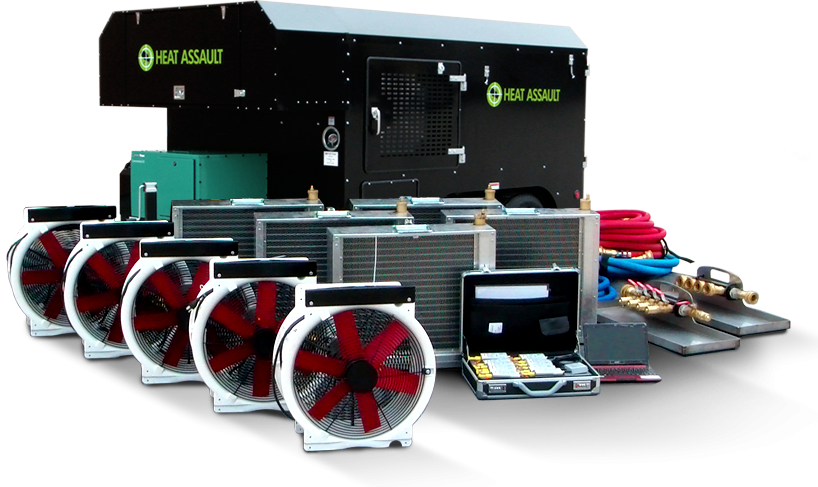 No expensive and inconvenient laundry and dry-cleaning bills! Pet related items, children's toys, and rooms will be safely remediated. There is no need to discard or remove expensive bedding, furniture, clothing, or electronics. Heat is now known to be the best way to kill bed bugs. Chemical spray treatments alone will not eliminate bed bugs and most importantly, their eggs. A Heat Treatment for bed bugs is the extermination of a bed bug infestation using heat in place of traditional pesticides.

Bed Bugs love to travel. Make sure you're not helping them do so. Bed Bugs and other insects can infest your transportation vehicles as well as your buildings. Our technicians know that your buses, taxi cabs, trains, cars, planes and other vehicles used for transportation need to be pest free. We offer the most advanced pest control solutions for identifying and treating your transportation pest issues. Chemical Free Exterminators offers quick identification and accurate removal of all pests, and let's you get back on track without slowing down or halting your transportation services.
Treating bed bugs needs preparation and how to prepare depends on the method of treatment. We like to make sure that we eradicate bed bugs with little to no casualty to our customer's property. So we made a list on how to properly prepare to treat bed bugs with your choice of treatment method.

When it comes to bed bugs inspection, it is important to be knowledgeable about detection methods. Remember that failure to identify bed bugs presence should not be used as an indicator that your home is free from bed bugs infestation. With the elusive nature of bed bugs, low level of pest infestation may escape detection, but it does not mean that no bed bug is present in your home. That is why it is very important to have an ongoing monitoring and inspection using reliable detection tools and inspection methods.

CRYONITE is a method of rapidly lowering the temperature in the bedbugs to a point that freezes the fluids within the insect cells, causing instant death in the bedbug eggs, nymphs and adults. Cryonite is a form of pressurized CO2 (carbon dioxide) – a non-toxic, non-poisonous naturally occurring gas. This approach penetrates wall cavities, mattresses and other hard to reach locations to kill bed bugs. In pesticide method, eggs of bed bugs remains which result in later infestation. You will not face such problems with CRYONITE ®. Cryonite is a truly "green" system. There are no pesticide smells, messy wet residues, or health implications when Cryonite is used.

The traditional method for the elimination of bed bugs, conventional pesticide treatments target the insects where they are likely to dwell after bed linens and clothes have been laundered. The baseboards, along with cracks and crevices in the walls are sprayed with an EPA labeled pesticide. Some furniture may also be treated, including bed frames, bureaus, and nightstands. This treatment it doesn't' kill the bed bugs eggs it only kills nymphs to adult.
Why Choose Us
Fast Service and Great Advice
One Year Guarantee
Licensed and Insured
Years of Experience
Low Cost Bed Bug Exterminators
Unmarked and Discreet Vehicles